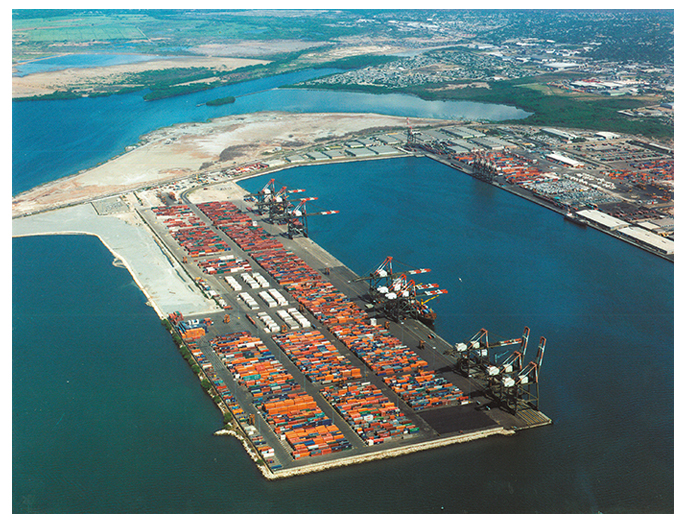 Our marketing strategy includes working with customers on a one-to-one basis to ensure that their supply needs are met and help to develop unique transportation and storage solutions for each of them. We continue to prioritize customer service and to make it an integral component of our growth strategy for the future.

Our Strategic Location: Jamaica's Port
Alrobe International Corporation Limited is located on the Port of Kingston, Jamaica. Jamaica is already a major transshipment port in the Region owing to its location on one of the major international shipping lanes in the western Caribbean which offers easy access through the Panama Canal. Its sea ports are ranked as World class and offers efficient cost-effective handling of all forms of sea freight. Presently Special Economic Zones and Logistics Parks are being developed that will offer the perfect tax-efficient option for global businesses wishing to move goods to and from the massive North, Central and South American markets.
The island is also served by a robust submarine fibra-link tele-communications system that connects to North and South America, the Caribbean, Europe and Africa, making the island the digital hub for the Caribbean.


Customer References
Our Company has provided distribution and storage solutions services to German auto parts and lubricants producers, Bosch and Febi Bilstein. These products are distributed to many countries in the Caribbean region as well as to the local Jamaican market through wholesalers and retailers. We also distribute LUXXAN brand Tyres produced by Techking Tires Limited in The Peoples Republic of China.